Blogs on the The European Union's fundamental values: Democracy, Human Rights and Rule of Law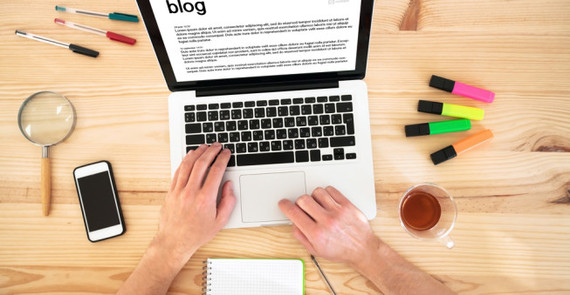 Description: blogs on European Union will be written by chair holder, other invited professors, experts, students related to the constitutional law of European Union, Human Rights, Rule of Law, and other topics on Georgian European integration process. Blogs will be published periodically, at least once during two month. Blog could be also include a video interviews of national and international experts on European integration issues and will be published in the blog section of the Jean Monnet Chair's website.
---
Georgia should be Granted EU Candidate Status
 Malkhaz Nakashidze, June 14, 2022
On March 3, 2022, Georgia applied for EU membership. The country originally intended to apply by 2024, but Russia's invasion of Ukraine has accelerated the process. The first part of the self-assessment questionnaire[1] on EU membership was handed over to Georgia on April 11,[2]  2022, and the second part[3] on April 29.[4]. Full Blog/ბლოგი ქართულად
ევროკავშირში გაწევრიანების პროცედურა და საქართველოს პერსპექტივები
შალვა შალიკაძე, 15 აპრილი 2022
ევროკავშირი და საკუთვრივ ევროპა დიდი გამოწვევების წინაშე დადგა, როდესაც მის კონტინენტზე რუსეთის ფედერაციამ ბოლო ათასწლეულის ყველაზე სისხლისმღვრელი ომი წამოიწყო.  მიუხედევად იმისა, რომ ევროპის მოლოდინი რუსეთის ნორმალური სახელმწიფოდ ქცევა იყო, აღნიშნული ვერ განხორციელდა. იხილეთ ვრცლად
ევროკავშირი, წევრი სახელმწიფოების როლი და ევროპეიზაციის პროცესი
ტატო ჯულაყიძე, 30 ნოემბერი, 2021
ევროკავშირი არის ევროპის სახელმწიფოთა პოლიტიკურ-ეკონომიკური გაერთიანება, რომლის შექმნის სამართლებრივი საფუძველი გახლდათ ქვანახშირისა და ფოლადის ევროული გაერთიანება. 1951 წელს მოცემული ორგანიზაციისგან დაიწყო ევროპის კავშირის შექმნა, ხოლო 1957 წელს ე.წ. რომის შეთანხმებით ევროპის ეკონომიკური თანამეგობრობა შეიქმნა. იხილეთ ვრცლად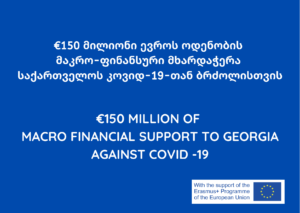 ---
EU Macro-Financial Assistance: Has Georgia Fulfilled the Agreed Preconditions?

Malkhaz Nakashidze – September 6, 2021
On August 31, 2021, the Georgian government announced that it was rejecting microfinance assistance provided by the European Union to deal with the Covid Pandemic because the country is experiencing economic growth and wants to reduce its foreign debt. იხილეთ ვრცლად / Blog in English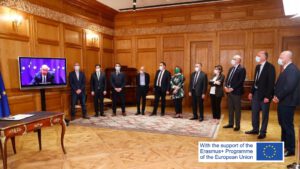 ---
European Union Mediation of Georgia's Political Crisis after the 2020 Parliamentary Elections
Malkhaz Nakashidze, May 17, 2021
The political crisis in Georgia, which was triggered by the opposition boycott of the October 2020 parliamentary elections, has lasted more than five months. Opposition parties have not recognized the election results and demand early elections. Read More.
---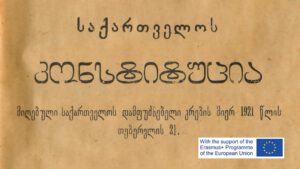 ---
Constitution of Georgia 100 – one of the oldest constitution with the European Values
Malkhaz Nakashidze, February 21, 2021
On May 26, 1918, the Democratic Republic of Georgia declared its independence and adopted the Act of Independence of Georgia.[1] On February 21, 1921, the Constituent Assembly of Georgia adopted the Constitution of the Democratic Republic of Georgia.  Read More.
---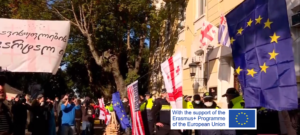 ---
Georgia – Opposition boycott, one-party parliament and Government's readiness to apply for the EU membership in 2024
Malkhaz Nakashidze, February 08, 2021
On October 31, 2020, parliamentary elections were held in Georgia. The citizens of Georgia elected a 150-member parliament by a mixed (120 proportional/30 majoritarian) electoral system. The electoral system changed following negotiations between the ruling party and the opposition involving international diplomats, and the number of proportionally elected members of parliament has increased from 77 to 120. According to the election results, the Georgian Dream, which won the parliamentary elections for the third time, won 90 seats (61 by proportional and 30 by majoritarian system) in the 150-member legislature. Reed More.
---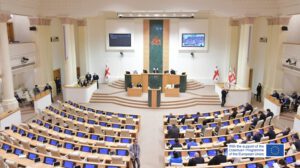 ---
Parliamentary Resolution on Foreign Policy of Georgia and Georgia's European Union Integration
Malkhaz Nakashidze, December 30, 2020
On December 25, 2020, the Parliament of Georgia adopted a resolution on "Foreign Policy of Georgia". For the first time in the parliamentary history of Georgia, due to the boycott of the opposition, only the ruling party approved a document that defines the main directions of the country's foreign policy for the next 4 years. A similar document was adopted by the previous parliaments, but according to tradition, similar resolutions were previously adopted in the Georgian parliament with broad political support.Such a document was approved by the IX term Parliament on December 29, 2016 Read More
---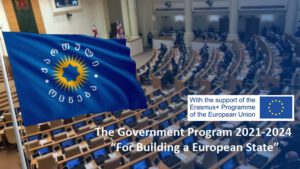 ---
The Government Program 2021-2024 – "For Building a European State", One-party parliament and Georgia's European integration
Malkhaz Nakashidze, December 26, 2020
On December 24, 2020, the Parliament of Georgia expressed confidence to the Government of Georgia headed by Giorgi Gakharia. This is the same composition of the government confirmed before the elections, only one cabinet member, the minister of Justice has changed. Parliament also expressed confidence in the government's program for 2021-2024, called "For Building a European State". According to the program, the main task of the government in the next 4 years will be preparation of the country to apply for full membership in the EU in 2024. Read More
---